Public Relations in Germany
Are you looking for a reliable and successful PR Consultant to get into media?
Make your brand a rising star in Germany, Switzerland and Austria. With Public Relations.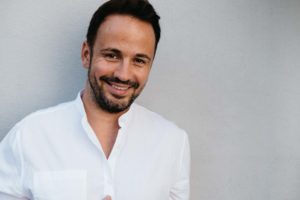 Are you familiar with these Business issues?
Ready to launch? Your brand is finally available for purchase in Germany and maybe even Austria and Switzerland. The German market with 100 million consumers is extremely attractive and you are highly motivated to reach your business goals!
"I am still missing the right strategy and looking for the right partner!"
"I do not have the resources internally, no fitting staff and I am lacking time to do it by myself."
"I do not have such a big network to media."
However, there is no need to do Public Relations by yourself!
Through my PR consulting and support, you get a partner who acts like an extended arm of your marketing team, picking up the right strings and using networks to give your brand and the brand story the presence it deserves.
Imagine, how the results of your public relations could be!
You are building up

a relationship to relevant editors

for your brand. 
You are spending less money for advertising with PR with great reviews of your products.
Placements through PR are highly trusted without "Advertorial" mark.
Journalists actively ask about your product or service. 
You become a demanded interview partner for the media yourself. 
You reach your marketing goals and increase your turnover. 
You are successful with your brand in German-speaking countries. 
You receive recognition from your business partners. 
You have found a long-term partner to support you in the expansion of your brand.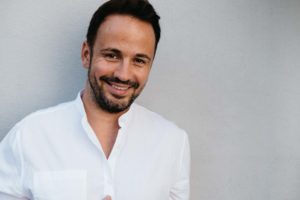 Hello, I'm Martin Steinbach! Freelance press officer, PR publicist and professional brand architect.
I am working successfully for sustainable startups and international brands based on a huge, reliable network to German media.
I know exactly how you feel: I previously worked on the corporate side myself, building up PR for 7 brands. When working with agencies, I just wanted to make it work. And that's exactly how I approach it today: building brands strategically and getting them successfully into the press. I am convinced: We all need to get to know brands that the world needs more! Yours too?
What others say about our collaboration in Public Relations.
Martin was a pleasure to work with. He knows the German media landscape incredibly well and was great at providing clear insights in to strategies within the market. He goes above and beyond. Looking forward to working on more projects together in the future.
Martin helped us develop a new business unit brand. Martin challenged us quite a bit and often the detailed work was also gruelling and nerve-wracking. Even if we didn't always see the point immediately, it was definitely worth it. Our business model has become much clearer and also where we want to go with it in the future. I can recommend Martin without reservation.
Martin has supported us at Airpaq in all aspects of PR. He is truly an expert at what he does. Through his experience and contacts we have landed some press deals that we are very proud of. I can highly recommend working with him.
Brand experience in PR and Brand Development.
What is your PR approach?
Do you want to go on as before?
Do you want to exclude everyone who cannot be reached via social media?* Do you want to continue hoping for only occasional press inquiries instead of actively generating continuous coverage? Should PR and press relations remain just one of many important topics, even though it is essential for image and brand awareness?
Or are you ready for a new strategy?
Do you want to make your brand well-known through frequent placements in media? Are you looking for a reliable partner who can provide you with important media contacts? Would you like to benefit from the experience of a professional who knows exactly what just burns money or what really works in PR?
I am happy to support your new way and to free your success from chance.
Contact me here by letter:
© Martin Steinbach, Freier Pressesprecher und Markenarchitekt, 2018-2022